As we move into the holiday season we would like to thank you for your continued engagement with the ASCEND program! Partnerships allow us to support more and more clients across Canada, and we are truly grateful for your continued engagement and support!
Here are a few program highlights from Q2 that reflect both the dedication of your clients and directly demonstrate how valuable your work in supporting ASCEND is.
Q2 Client completion was amazing!
In the second quarter of 2022:
157 clients across Canada enrolled in ASCEND and accessed content
These clients were dedicated! 71% of clients in Q2 completed the entire ASCEND program (7 online modules) and earned their program Certificate of Completion!
For a bit of context– this is an amazing achievement—typical completion rates for online programs are usually between only 12-15%.
Tip: Next time you log into LinkedIn, do a search for #ascendempowers to see clients from all over Canada sharing their ASCEND Certificates of Completion!
Also, remember that you can find all active ASCEND partners on our ASCEND Partner Map
In Q2 these 13 partners from 6 provinces offered ASCEND to their clients. These partners ran a total of 21 cohorts.
British Columbia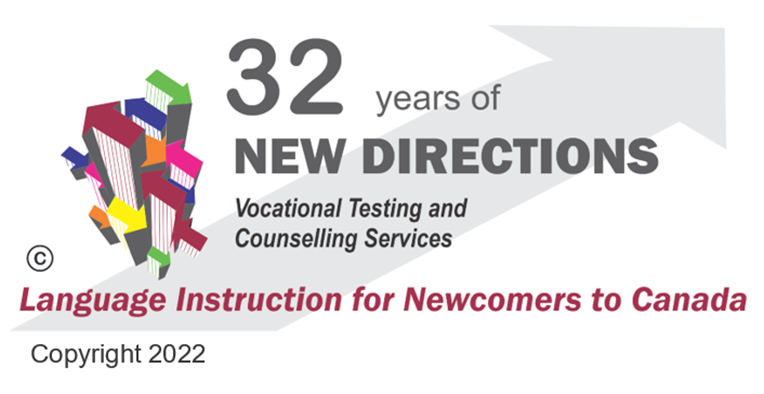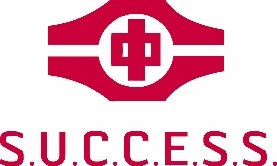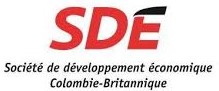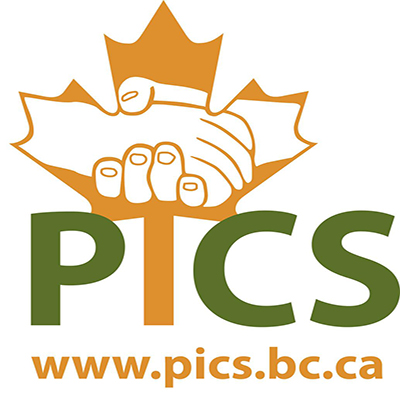 Alberta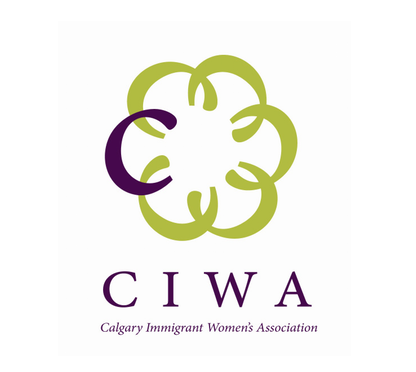 Saskatchewan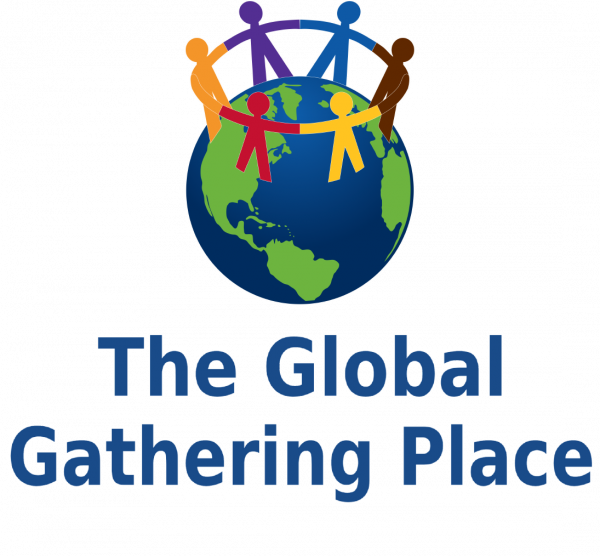 Ontario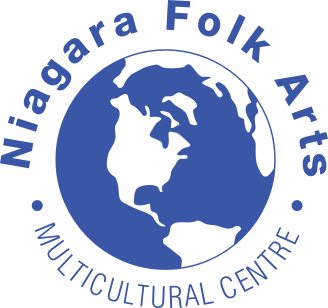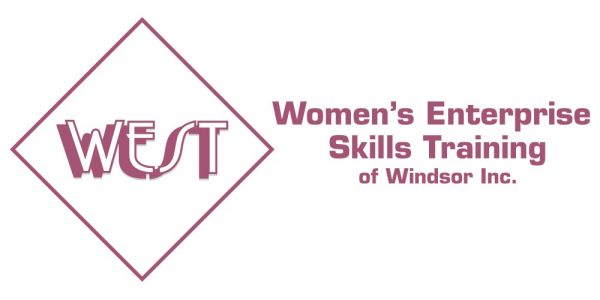 Manitoba

Supports for our Partners
We value our ASCEND partners and want to provide relevant support to you.
Our goal is to make your client referral process as simple as possible, and to keep you informed on your client's progress in ASCEND.
Marketing Toolkit – Each ASCEND partner receives a customized and branded Marketing Toolkit, unique to your organization, which includes:
PDF program poster (to email clients who may be interested)
Email and website copy (clear text that helps you explain ASCEND)
Partner and Client FAQs (to answer any questions from your colleagues or clients)
PowerPoint Template (To lead ASCEND information sessions for your clients);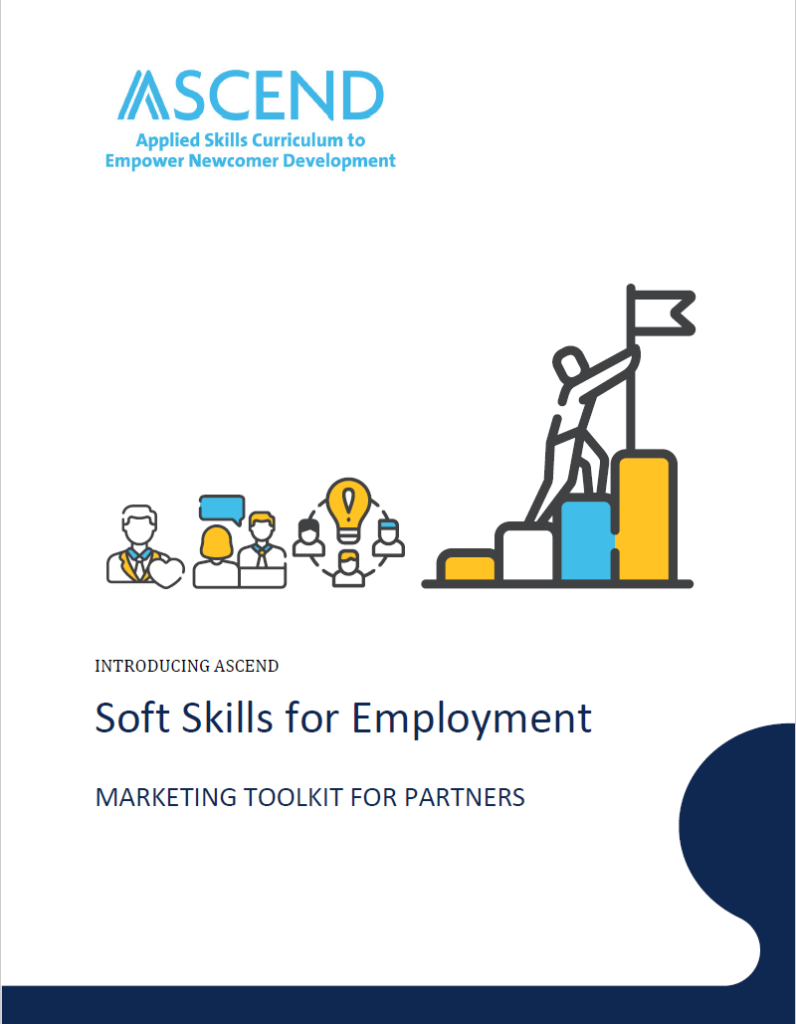 Learner Activity Reports – emailed to you each week, so you can view your client's progress in ASCEND, and follow-up with any clients that are not progressing as expected in the online modules (1 module per week is the recommended pace);
Facilitator ASCEND Program Access – allows you to view all program content, and view/participate in your client's 'Collaborations' activity within the ASCEND online program;
and much more…
If you have any questions on best practices for using any of these documents or features, please get in touch.
ASCEND Français is now available
We also reached a milestone in Q2— all 7 ASCEND online modules are now available in French for Francophone clients! We partnered with Société de développement économique de la Colombie-Britannique (SDECB) to translate these modules into French. If you have Francophone clients that could benefit from ASCEND's soft skill employment concepts, please let us know!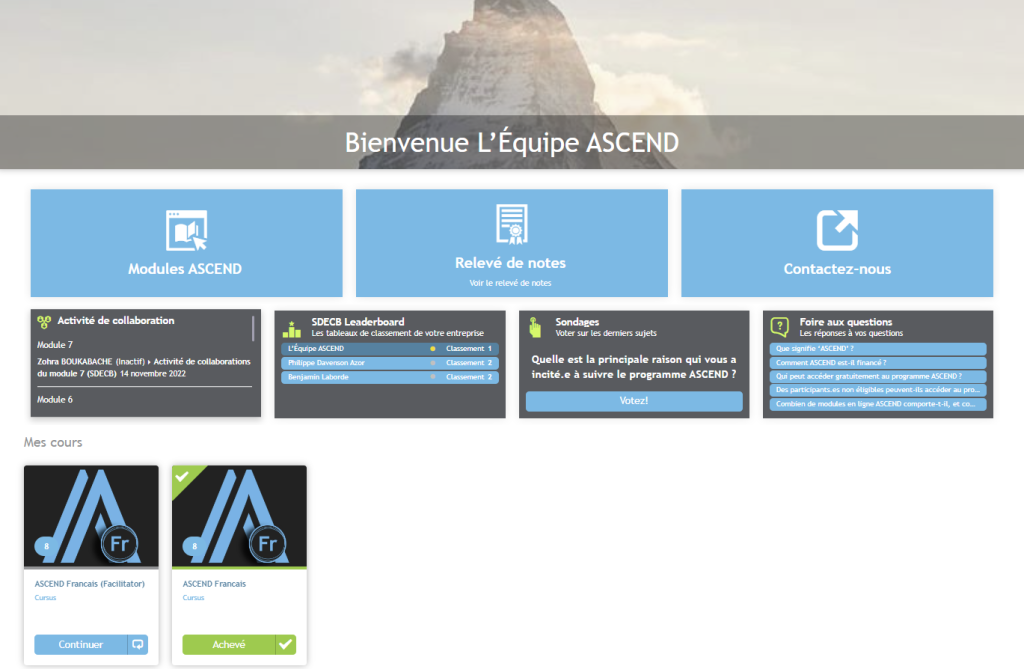 Upcoming highlights
Q3 has been busy!!! We look forward to the next ASCEND Partner Newsletter, when we will share updates on the ASCEND Website, ASCEND App, and new ASCEND program videos with you.
Participant quotes
We ask each client that completes ASCEND to share their thoughts. We received amazing feedback from your clients in Q2! There's too many to print here, but we'd like to share two comments that summarize the positive feedback we receive from your clients.
And congratulations to Britney Pinell from Women's Enterprise Skills Training of Windsor Inc. (WEST), both of these glowing recommendations came from your clients:
"This program is awesome!!
It solved my queries regarding how to work in Canada and how to behave professionally in a work place.
New Immigrants who really want to start a professional life must learn this course to be successful in their Canadian professional life."
"Give a copy to immigrants upon their first landing"
Ok, two more from Northeastern University students:
"The best workplace preparation program for immigrants I have ever come across."
"Best career preparation program I have ever participated in."