Skilled workers improve your bottom line
ASCEND's dynamic and interactive content, games and videos help ensure your staff have a strong understanding of soft skills in the Canadian workplace. We dive deep into key HR challenges like onboarding and retention, organizational culture and communicating with different personalities.
EMPLOYMENT READINESS
Content supports employees in showcasing their skills in ways employers expect, while building their personal brand and professional support network. With this knowledge, hires are more confident and able to immediately contribute.
ONBOARDING
Knowing what to expect from day one of a new job empowers employees. This includes a strong understanding of Canadian organizational cultures, conflict resolution and how to raise topics comfortably.
PROFESSIONAL COMMUNICATION
We provide an entire module dedicated to workplace communication. This prepares employees for in-person, phone call, email, brainstorming and a variety of other communication channels used daily in the workplace.
RETENTION
ASCEND builds confidence in fun and dynamic ways using real-life employment scenarios. The soft skills built throughout this program help support employee confidence which directly supports retention.
"ASCEND has real industry insight, strong instructional design principles and strong facilitation."

– Manu Varma
ASCEND creates job-ready employees
ASCEND provides the ability to learn and practice key skills before encountering them in the workplace. This program was developed with input from a range of employers including those in tech, telecommunications, consulting and finance.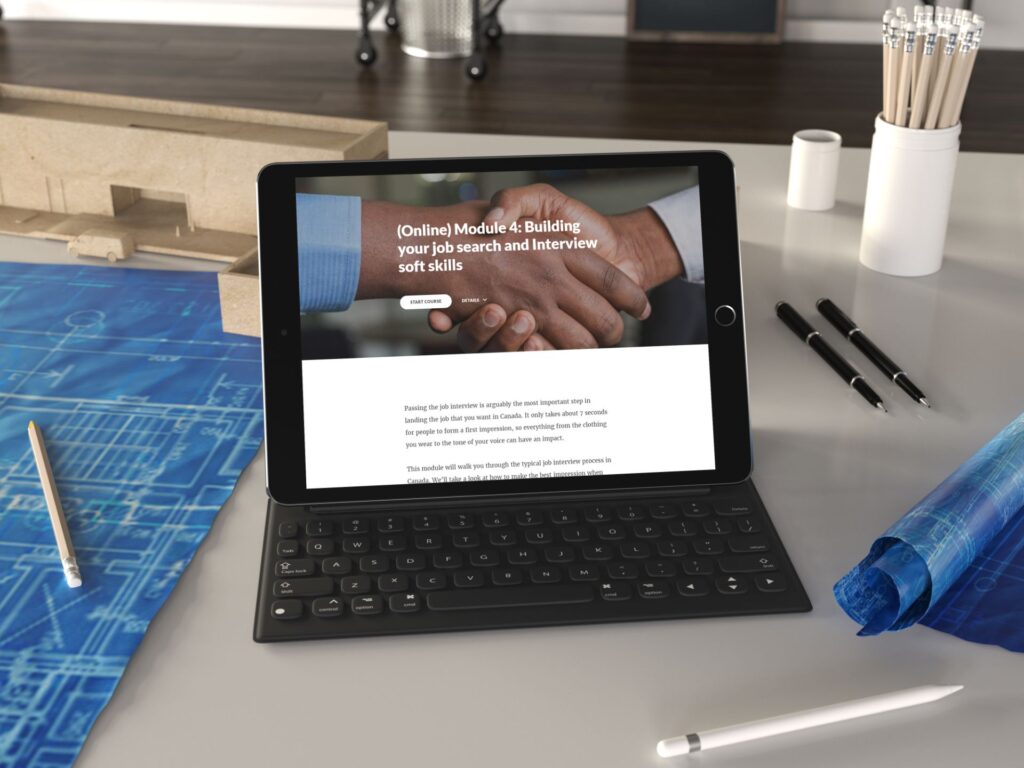 Do you have questions? Look no further!
Is ASCEND only for new hires?
Employers can offer ASCEND to anyone who would benefit from enhanced understanding and practice with professional communication, onboarding and career growth support.
How long does the program take?
The full program of 7 online modules typically requires 25 hours. The 3 modules for skilled immigrants already working in Canada (Professional Communication, Onboarding and Organizational Culture, and Career Progression) can be completed in less than 10 hours.
What oversight does ASCEND require from employers?
ASCEND is a plug-and-play solution that requires no direct oversight from employers. The program is self-paced and accessible to employees from anywhere with an internet connection.
Can a single employee take the program?
ASCEND can be provided to a single hire, or an entire team.
Gain access to ASCEND
To support your staff onboarding and retention, please complete the following fields. We will be in touch shortly with more information about the program.