Introduce self-paced remote learning.
ASCEND's online modules allow your clients to complete the program based on their schedule. We reduce the burden on SDP resources by providing standardized Train the Trainer videos and background materials for all facilitators and accessible online content for your clients.
ENHANCED SERVICES
ASCEND supplements your existing tools with online content that clients can access at any time and without increasing your staffing needs.
SOFT SKILLS
Multimedia including eLearning games and situational videos support soft skill development in a safe and fun environment.
GUIDANCE
ASCEND supports a community of practice for SDPs across Canada with its tailored materials for leading effective and interactive workshops.
"ASCEND makes my job easier. When participants are finished with ASCEND I can match them with an employer and be confident that they will be okay and they know the steps to be successful"

– Sogol Jamali
Tailor ASCEND to strengthen your offerings
ASCEND was built to be flexible. You can offer the entire program, or a customized version that meets the unique needs of your organization and clients. Workshops can be delivered in-person or online. The choice is yours.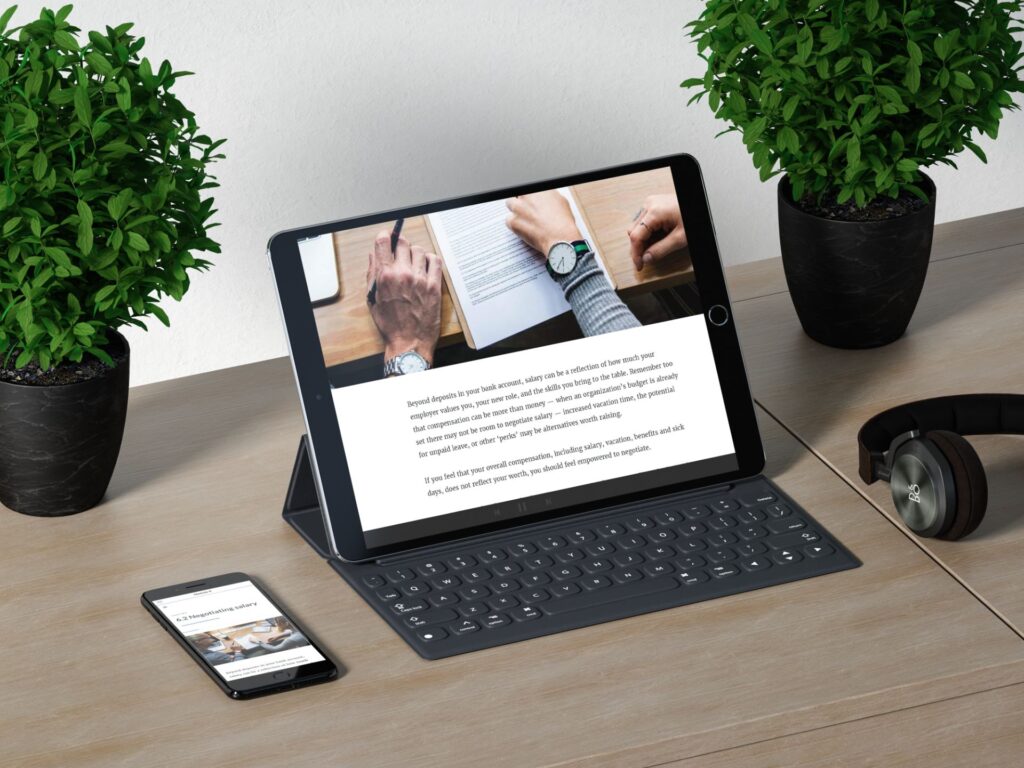 Do you have questions? Look no further!
Who is eligible?
ASCEND was created for skilled newcomers with previous work experience and CLB 6 and above English levels.
Can I access the program for review before I recommend it to clients?
Absolutely. Contact us using the form below and we can share an online program demonstration.
Is the program based on cohorts or continuous intake?
ASCEND is based on cohorts. For SDPs with only a single eligible client, we can offer continuous intake.
How long is the program?
The online-only version of the program requires approximately 25 hours to complete all 7 modules. For this format the program works very well over a 30-day period. The full program (with both online modules and workshops) works best over a 7-week period, with clients accessing one online module and then the corresponding workshop each week.
How do clients enrol?
Clients are referred by their SDP and all clients remain clients of the referring SDP.
Can I see how my clients progress in the program if my organization does not offer the workshops?
Yes, for the online-only version, all SDPs receive reports showing client progress at both the halfway and completion dates. Facilitators from SDPs who offer the workshops can directly see how clients engage with the material during the workshops.
Let's work together.
If you're looking for more information or have interested clients, reach out to us today. Simply fill in this form and we'll get back to you.