Feel confident in your workplace soft skills
ASCEND is relevant, practical and useful. The program helps you build the essential skills that employers need. These skills include:
Professional Communication
Personal Branding
Professional Network Development
Job Interview Skills
Insights into Organizational Culture
Professional LinkedIn Development
"It's helped me a lot. I have a job now. I would recommend it to every new immigrant. It's going to tell you what hiring managers are looking for, what you need to tell them and how you should tell them."

– Aji Ashama
Complete all 7 modules and receive your personal certificate from IEC-BC to download and share online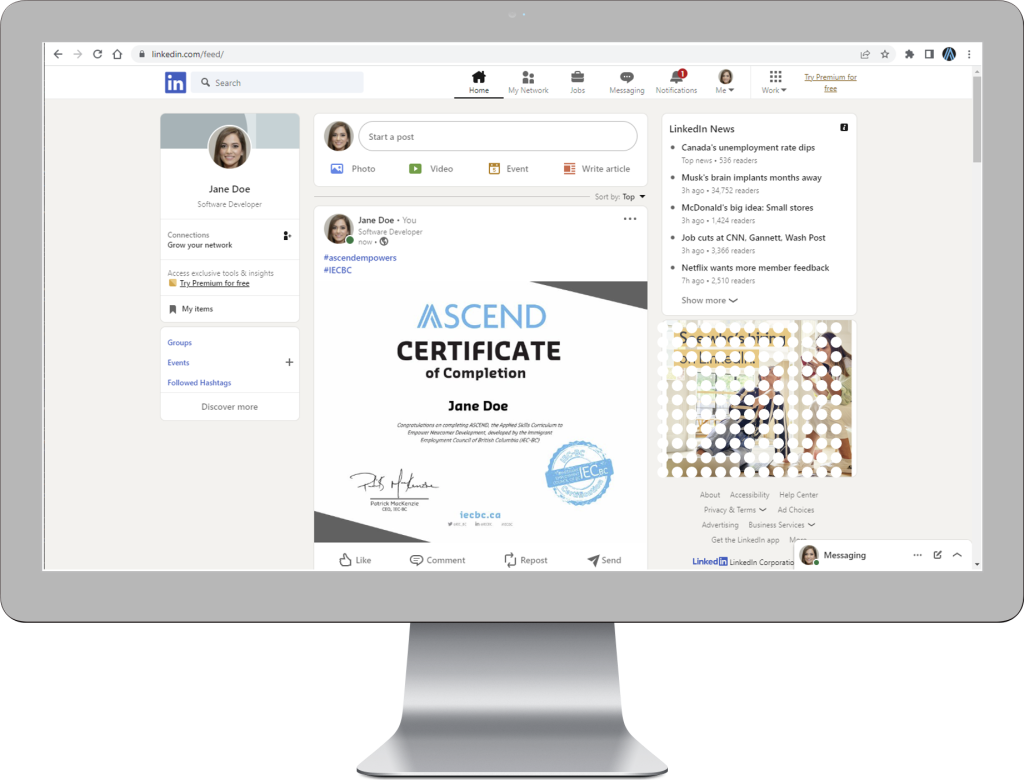 Have fun while becoming more employable
ASCEND teaches and reinforces soft skills with multiple mediums. eLearning games test your knowledge. Situational videos demonstrate what can go well and what to avoid in the workplace. Journaling assignments give you an opportunity to reflect on and frame your own employment goals.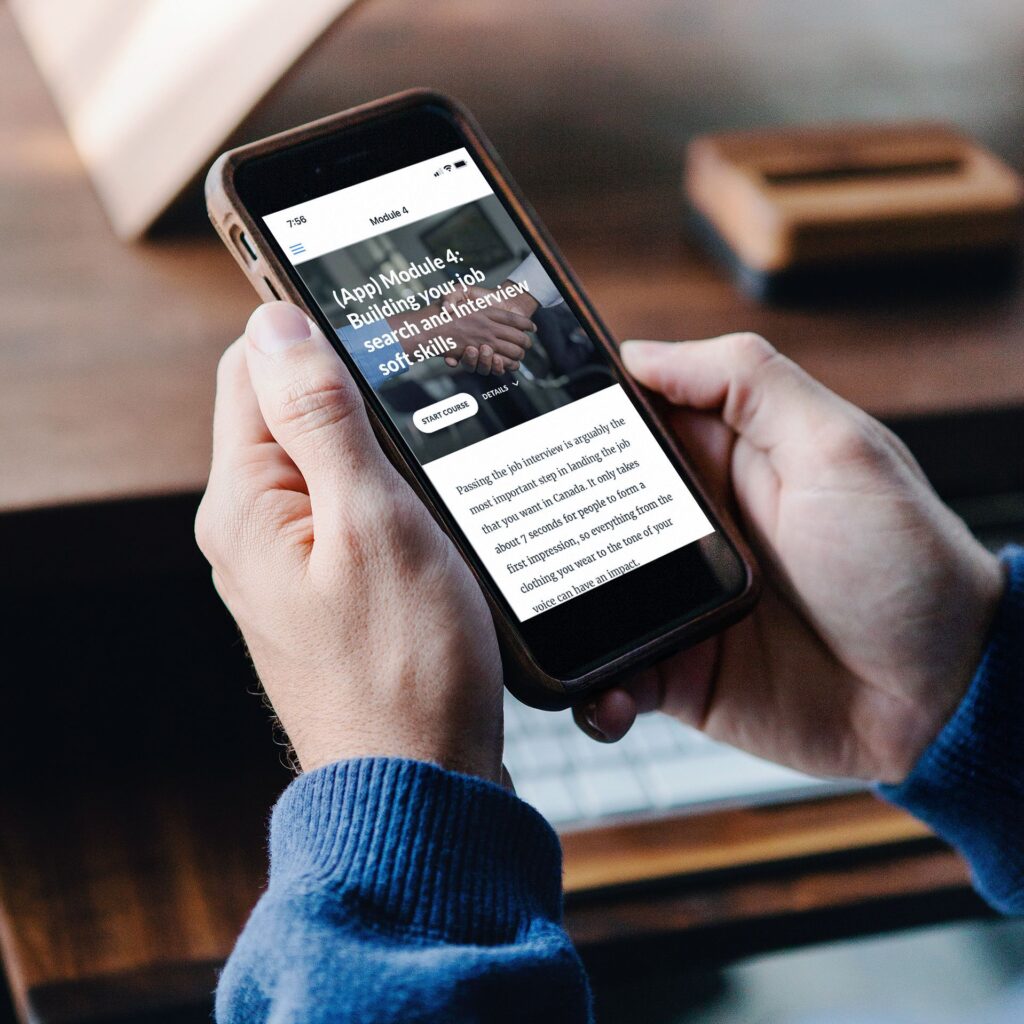 Do you have questions? Look no further!
What do I need to qualify for the program?
If you are an immigrant with previous work experience and strong English skills you may qualify for ASCEND.
How do I enrol?
Contact your local service delivery organization to request information or access to ASCEND. To find out more information, you can fill out our form below.
How long does the program take to complete?
ASCEND's online modules typically take 25 hours to complete. The 6 workshops are each 3 hours in length.
Do I receive anything after completing the program?
All participants that complete ASCEND will receive a certificate of completion from the Immigrant Employment Council of BC. Participants also build a professional LinkedIn page and gain employee soft skills during this program.
What else do I leave the program with?
All ASCEND graduates will leave the program with access to a reference app. This provides graduates an opportunity to access ASCEND's key concepts at any time!
Interested in finding out more?
Please answer the following questions to find out more about the ASCEND program. To access the program, you may also contact your local immigrant service delivery organization to find out if they offer ASCEND.